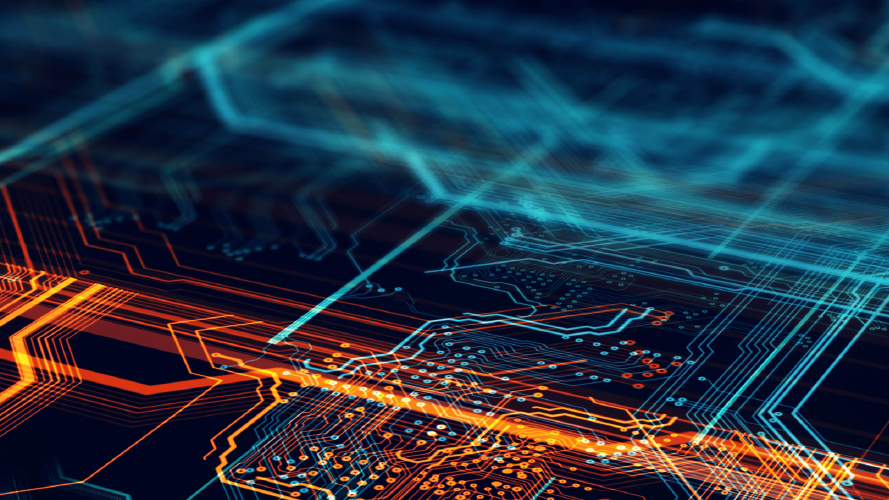 Central bank digital currencies could have 'profound negative consequences' for commercial banks
The international rating agency Moody's Investors Service warns that central bank digital currencies (CBDCs) could have "profound negative consequences" for commercial banks – shifting their current role in the payments system, disrupting their business models and forcing changes in their funding model.
Moody's also says, however, that central banks face a "dilemma" in that if they do not support CBDCs their roles could be undermined, while if they adapt too quickly they could. disrupt the financial system by undermining the role of commercial banking.
Much work is currently being done globally on the potential of CBDCs. The Bank for International Settlements (BIS), which belongs to 62 central banks, including our Reserve Bank (RBNZ), recently published a report identify the basic principles necessary for all publicly available CBDCs to help central banks achieve their public policy objectives.
Deputy Governor of the RBNZ Christian Hawkesby said this week that the central bank had "no immediate plans to launch a CBDC in New Zealand", but "was following developments very carefully."
In a new CBDC report, Moody's says any type of CBDC would likely cause disruption for commercial banks, but that would depend on which type you choose.
He notes that Facebook Project Balance has been a catalyst for the ongoing work with central banks on CBDCs and states the potential for the digital currency Libra and similar projects to move official currencies has prompted many central banks to defend the role of public money.
According to Moody's, CBDCs could take several forms:
A "direct" CBDC model envisions individuals or companies with a direct but electronic claim on the central bank itself. But this could put the central bank in charge of handling retail payments with all the substantive administrative work involved (including "know your customer" and anti-money laundering procedures).
An "indirect" model would relieve the central bank of the administrative burden of payments by granting an intermediary role to the private sector, much like Libra would.
A third "hybrid" model seeks to combine aspects of direct and indirect models.
"CBDC's direct model would clearly have far-reaching consequences for commercial banks today," Moody's says.
Risk free payment
"If the size of CBDC balances were unlimited, retail and corporate customers would likely favor the risk-free payment facility offered by a CBDC and would prefer them to the cash reserves of a commercial bank. This would result in a significant loss of resources for commercial banks, since the main source of funding for banks are deposits.
Even if there were limits on the size of the balances (as is the case with the current Chinese pilot), the reduction in deposits "could still be significant".
"And in times of stress, a 'run' deposit as customers exchange commercial bank money for CBDCs would be easier than it is today, making deposits inherently less stable."
According to Moody's, banks could compensate for this by combining (i) the offer of interest rates higher than those of the central bank; (ii) attract funds by offering superior technology or other services; or (iii) turn to capital markets to replace lost funding. These could increase financing costs, increase liquidity requirements, increase operating costs or make them more sensitive to confidence. In principle, these costs could be passed on to customers, but the transition would nevertheless require "a difficult adjustment".
"Distinct from the central bank"
"Commercial banks should therefore move towards a service offering distinct from the central bank, such as longer-term savings and asset management.
"In the meantime, central banks would end up with much larger balance sheets and may need to redeploy this funding in financial markets, for example by funding certain bank assets such as covered bonds."
According to Moody's, given the magnitude of these challenges, the direct CBDC model is unlikely to be favored by central banks, "not least because in many cases the same bodies have legal responsibility for financial stability that could possibly be threatened by a hasty adoption of this model ".
"This also probably explains why most of the announced projects anticipate a hybrid or two-tier model. The two-tier hybrid model would clearly be less disruptive to the existing financial architecture."
Existing banks would be natural candidates for the role of financial intermediary, managing payment systems on behalf of the central bank, according to Moody's.
"This would allow them to retain a role in the payments system and continue to compete in terms of service with performing banks capable of charging a premium.
There may be consequences …
"However, when CBDC users hold a claim on the central bank, there could still be consequences for the deposit bases of banks as in the direct model.
The "indirect model" would appear, according to Moody's, to pose the least threat to commercial banks.
"… But that's because it offers the least practical change for end users and therefore seems less likely to attract support."
Moody's says that when it comes to central banks, they are uniquely positioned in that they have a government-granted monopoly on creating a universally accepted risk-free payment method. This privilege is unlikely to be moved suddenly, which should give them time to consider different options.
But they face a dilemma.
"The advent of 'stablecoins' like Libra, and the rapid advance of new national or global payment providers, has prompted them to view CBDCs more urgently as a defensive strategy.
"If they don't adapt, clients' behavior can change anyway and undermine their role.
"However, if they adapt too quickly, they can create another kind of financial system disruption by undermining the role of commercial banking. In both cases, the ability of sovereign governments and their central banks to steer the economic policy mix be affected. "
Become negative
Moody's report also has a word on negative interest rates. This is timely in the New Zealand context, as it is widely expected that the RBNZ will take negative rates here early next year by dropping the official exchange rate (currently at 0.25%) below zero. .
Moody's points out that in a negative rate regime, it actually pays to keep physical liquidity. Thus, CBDCs could be useful …
"… The zero nominal rate of return on cash provides a positive return on money held in commercial bank balances which is subject to negative rates (regardless of the interest rate constraint" limited to zero "on bank depositors).
"Physical money therefore becomes, in theory, more attractive as a relative store of value than electronic money in commercial banks. But it is not a useful medium for the transmission of monetary policy because its nominal yield is fixed.
"A CBDC could in principle put an end to this anomaly by carrying a programmable interest rate aligned with (or potentially different) from the official policy rate.
"It could therefore bear a negative rate and actually degrade over time, just as banks' deposits with the ECB do today.
"However, as long as physical cash continued to exist, any interest rate, positive or negative, would violate the notion that a CBDC must be economically equivalent to paper banknotes, and this would create a parallel form of money. rather than a truly interchangeable form.
"Digital currencies could also facilitate monetary easing, as money could be created instantly and credited to individuals."