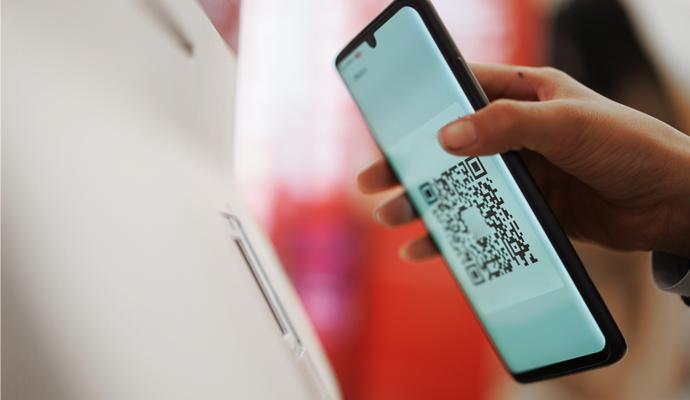 Envisioning the future of retail banking
The nature of competitive advantage has changed. Businesses need to go beyond digital to address new dynamics in order to stand out. Find out how to develop the unique capabilities that enable differentiation at PwC transform page.
Imagine a future in which customers do all their financial services through digital wallets run by non-banks like Apple, Google and Uber. Or imagine another potential future, in which a handful of megabanks dominate global markets. Or yet another, in which traditional currency loses relevance and transactions are largely done through cryptocurrencies and digital tokens.
Looking to the future, it is evident that there is no clear future for the vast retail banking industry. On the contrary, there are several possibilities as to how the next decade might unfold. Retail banking today is at a critical inflection point, and it's no exaggeration to say that in ten years the industry as we know it could become obsolete.
To avoid this fate, incumbent retail banking management teams need to understand the current trends affecting the industry, extrapolate them, and project what the industry might look like in the 2030s, so they can prepare. We have sketched out a vision of potential futures in our new report: Five Scenarios for the Future of Retail Banking: Strengthening the Transition. Each of the five scenarios is based on trends that have already begun to emerge. But we deliberately pushed these changes to their logical extremes to achieve effect and provide a useful thought-provoking exercise for retail banking management teams. Our work highlights the need to look far, far ahead in planning for the future. And it helps clarify where and how banks can compete to stay relevant.
A confluence of challenges
Before charting the future, it is necessary to consider the present: retail banks around the world face a confluence of challenges, which together create more complexity and competition for established players. Embedded finance, for example, is a powerful new trend in which new market entrants, including large tech companies, fintech players and retailers, are offering financial services such as loans, payments and digital wallets, generally operating with much weaker regulatory oversight. Customer expectations are also changing, as people now demand fast, seamless, personalized and intuitive experiences, both across digital channels and in person (all with the appropriate level of data security). Meeting these new customer expectations requires new capabilities, in areas such as Web 3.0, AI and machine learning, as well as distributed ledger technologies like blockchain, all of which are outside the domains of traditional banking expertise. Meanwhile, the regulatory landscape is changing as policymakers seek to balance the rapid pace of innovation, societal expectations and competitiveness with financial stability.
This complex and evolving web of trends rewrites long-established ideas about who consumers trust and how they prefer to conduct their financial lives, while forcing banks to answer the fundamental question of what is a financial institution and what value it offers.
Five scenarios for the future of retail banking
To help retail banks adapt to these current market shifts and prepare for the future, here are the five scenarios we've developed to determine what the industry might look like over the next decade.
This complex and evolving web of trends rewrites long-established ideas about who consumers trust and how they prefer to conduct their financial lives.
Frontal revolution. As integrated finance gains momentum, new players outside of traditional banking are taking over customer relationships – the "front-end" of banking – and integrating financial services into their platforms. Well-known, cash-rich brands in technology, media and entertainment are rolling out enhanced user experience and hyper-personalized offers to further control the customer relationship. Established banks – typically faced with higher regulatory burdens and outdated technology – compete as the backbone of the financial system infrastructure, acting as utility providers that offer licensed services and products .
The winner takes it all. A wave of consolidation results in a few mega banks and fintech companies dominating the banking landscape. These massive technology-driven institutions generate competitive advantage through their scale. Customers are turning to the largest, most personalized, and most convenient platforms, and generally have no concerns about data privacy or choice. Only banks with advantages of scale will be able to make the significant (and potentially risky) technology investments needed to unify their architecture and create the end-to-end data link necessary for a truly differentiated customer experience.
Scattered landscape. Amid deteriorating societal trust, customers doubt global institutions. Customers and assets flow from global players to more local banks with smaller balance sheets, deposits and lending facilities, and to players specializing in micro-niches. Winning players identify a clear target segment and develop a cohesive offering to meet the needs of those customers.
Renaissance Regulators. Regulators are taking an active approach in the face of a wave of Big Tech and other non-traditional entrants to ensure a safe and sound financial system. Specifically, regulators are expanding their cyber risk technologies and capabilities and increasing their monitoring and oversight, with the explicit goal of protecting customers. Government antitrust actions are pushing tech players out of the industry and raising barriers to entry; competition comes only from companies that hold full financial services licenses. This regulatory burden makes it harder for banks to innovate, leading to increased standardization of products and services, with fewer opportunities for businesses to differentiate themselves.
The rise of central bank digital currencies. The steady decline in the use of cash continues alongside the rollout of central bank digital currencies (CBDCs). These digital currencies are widely accepted in the B2B, B2C and C2C segments. Incumbent banks are losing the core bank account to central banks, making traditional banking business models unsustainable. To compete, some big banks and tech companies are acquiring top players in the crypto ecosystem to continue their existing service offerings (albeit subject to intense regulatory scrutiny by central banks). Data, security, computing power and algorithms will be the key success factors.
---
No one can accurately predict what the future of the industry will look like. But reflecting on the challenges posed by these scenarios should push retail banks of all sizes to rethink both the value they bring to customers and the role they want to play in society and the new banking ecosystem. Whichever scenario prevails, institutions that focus on driving technology-driven transformation, building data-driven customer-centricity, and building pervasive trust will win the right to win. to be competitive.
Author Profiles:
Eugenie Krijnsen is a Financial Markets Industry Leader for PwC Europe. Based in Amsterdam, she is a partner at PwC Netherlands.

Roberto Hernandez advises financial services clients on PwC's transformation. Based in Dallas, he is a director at PwC US.

Kurtis Babczenko is the global leader in banking and capital markets for PwC. Based in New York, he is a director at PwC US.