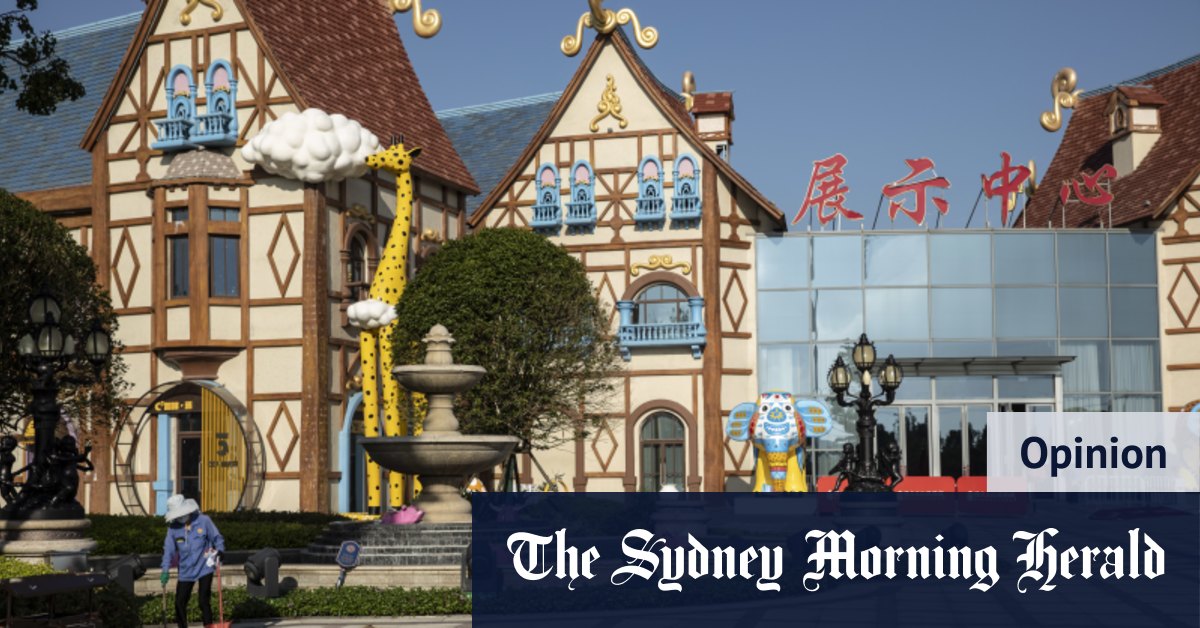 Evergrande's fight for survival threatens China's shadow banking system
The fate of investors in the group's bonds and wealth management products that provided much of its $ 305 billion in liabilities has been left in limbo.
The list of missed interest payments on Evergrande bond issues is growing, almost daily.
While it was a form of cashless settlement with investors in an onshore bond tranche last month, it missed interest payments of $ 83.53 million and $ 45.2 million. dollars on two offshore bond issues and, according to Bloomberg, on Monday failed to honor a guarantee on a $ 260 million note issued by a related entity.
While there are 30-day bond issuance grace periods that would push a default to the end of this month, the loan to Jumbo Fortune Enterprises does not. The potential for a formal default that could trigger cross defaults in other Evergrande bond issues is real.
In one week, the group also has interest payments totaling around $ 148 million due on three other rounds of dollar bonds and more than $ 1 billion in interest payments due in early January of next year.
It also missed payments on some of the high-yielding wealth management products it relied heavily on as a source of short-term funding, prompting protests from investors. He tried to please some of them by making token payments and offering them heavily discounted apartments instead of cash.
Loading
Chinese authorities appear to be trying to prevent Evergrande's implosion from turning into a real estate crash and social unrest, with local government officials being urged to do what they can to resume and complete the group's unfinished developments and move forward. prepare for "mass incidents". , or large-scale demonstrations.
Preventing contagion will not be easy. The shares of other real estate developers have plunged and their access to bank financing and wealth management channels is restricted.
Other developers miss interest and principal payments – Fantasia Holdings missed the deadline for repayment of a $ 205 million bond on Monday and Sinic Holdings missed two interest payments – and the prices of the real estate is falling.
The combination of over-leveraged developers, reduced access to finance and unfinished large-scale developments can be combustible. Australia experienced a very destructive real estate development and real estate financing crisis in the early 1990s.
Beijing, in addition to ordering local governments to intervene, injected more than $ 120 billion in liquidity into its financial system in less than a fortnight while urging state banks to lend more to buyers of real estate and to support the real estate sector, at the heart of the Chinese economy. economy.
Chinese authorities appear to be trying to prevent Evergrande's implosion from turning into a real estate crash and social unrest, with local government officials being urged to do what they can to support and complete the group's unfinished developments. and prepare for "mass incidents", or large-scale demonstrations.
However, he has yet to get directly involved in any attempt to rescue Evergrande, trying instead to influence the rate of its collapse and contain the fallout to some extent.
The authorities want to reduce the level of indebtedness in the sector – it was their own deleveraging policies that cut Evergrande's access to finance and triggered the crisis – and get rid of the moral hazard associated with previous company bailouts public or deemed too big to fail. They will have no sympathy for foreign banks or bondholders.
The impact of Evergrande's woes on China's shadow banking system may pose a challenge for authorities. The sprawling nonbank financial system has been the primary source of funding for China's housing boom and bubble in recent decades, but especially since the 2008 global financial crisis.
If Evergrande were to trigger a leak within this system, authorities might have no choice but to intervene more directly.
Sales of Evergrande's assets will generate liquidity and liquidity and enable it to meet some of the authorities' priorities, but the scale and very nature of its liabilities and the decline in the value of its assets induced by the crisis mean that it will not meet all of its obligations or contain the wider fallout.
The challenge for the authorities will be to limit losses to foreign bondholders and wealthy local investors while avoiding systemic problems and a wider collapse in real estate values ​​and among the major players in the sector.
Loading
China's command and control nature makes this task easier than it would have been if it happened elsewhere, but still does not make it easy.
The Business Briefing newsletter features important articles, exclusive coverage and expert opinions. Sign up to get it every morning on weekdays.