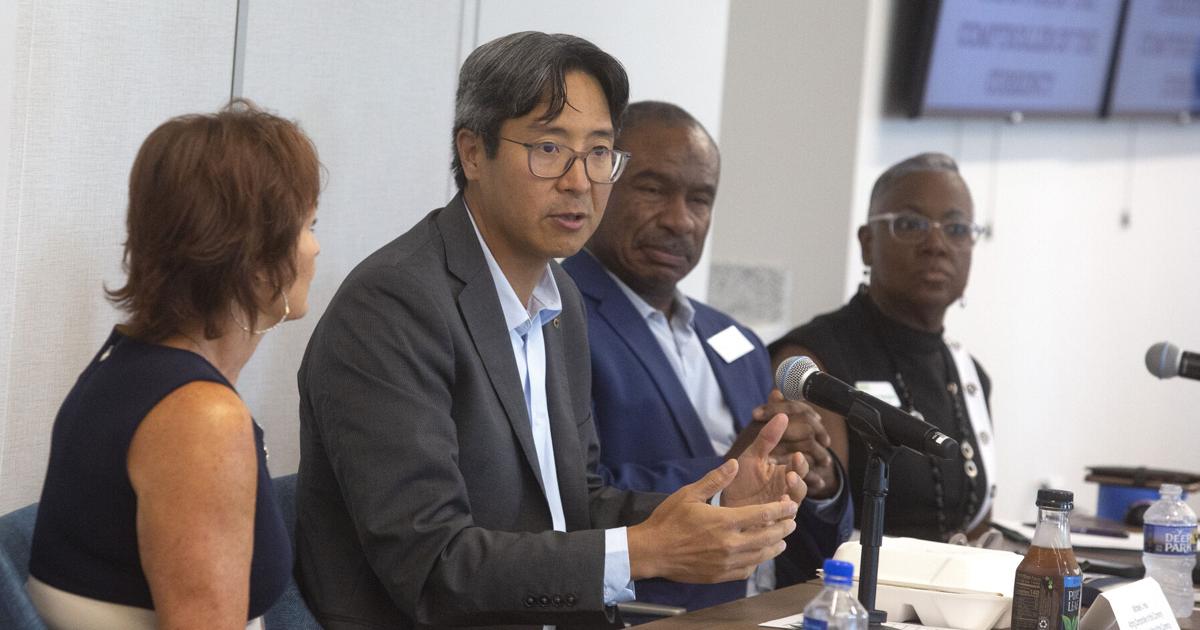 Federal banking system administrator visits Charleston to learn about rural finance gaps
NORTH CHARLESTON — The administrator of the federal banking system visited Charleston Aug. 26 to find out what more his agency can do to address financial service gaps in rural areas.
Michael Hsu, Acting Comptroller of the Currency, part of the US Treasury Department which charters, regulates and oversees all national banks and federal savings associations and ensures they operate to provide equitable access to services financiers, met with a range of nonprofit organizations from across South Carolina. to discuss needs and opportunities for reinvestment in rural communities.
On her first trip to Charleston, Hsu said it was important to leave Washington, DC, to get out into the field and hear about the challenges on the ground and how her agency can help.
"There is a lower degree of (financial) security in rural areas," Hsu said. "Whenever there is change, there are also distinct opportunities. How do you preserve the character of the rural area and how do you make it equitable? Access to credit makes a big difference."
At a roundtable hosted by the SC Association for Community Economic Development, Hsu heard about efforts to help low-income residents manage their money, problems bringing affordable housing to rural areas, disappearance of rural hospitals in the southeast and efforts to help heirs come together to make the most of land previously crippled by several generations of owners.
"Financial literacy is important," said Dorothea Bernique, executive director of the North Charleston nonprofit.
She called money management a soft skill that people can learn with the help of her agency, but she pointed to a number of issues faced by low-income communities.
Bernique said more than 50% of young adults are financially stressed, two out of three families don't have an emergency fund to fix a car or replace a fridge on the fly, most people live on paycheck to paycheck, many are paying late fees due to poor money management, and many households don't have a budget.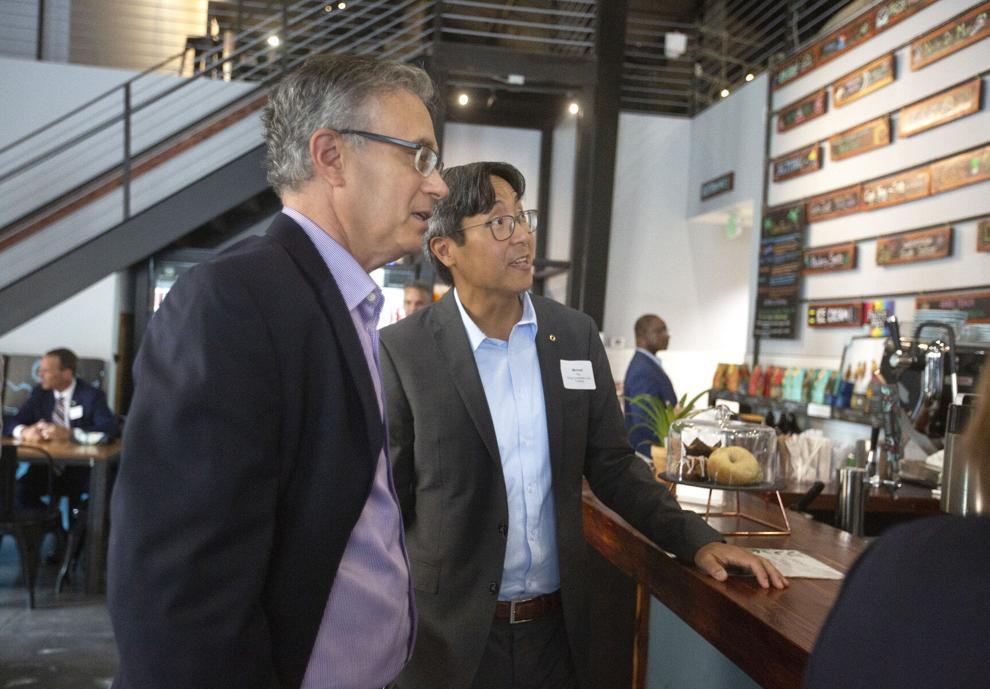 Hsu pointed out that his agency is currently studying proposed revisions to the Community Reinvestment Act of 1977, which requires the Federal Reserve and other U.S. banking regulators to encourage financial institutions to help meet the credit needs of the communities where they live. do business, including low and modest income neighborhoods.
On the subject of overdraft fees and payday lenders, he cited two opposing schools of thought: let the free market handle them or get rid of them all.
"We have to find a sweet spot," Hsu said. "I'm only interested in what works well."
Lila Anna Sauls, president and CEO of Columbia-based nonprofit Homeless No More, said the current system is not designed to help bring affordable housing to rural areas because most lenders want to help larger, profitable projects.
"ROI is always the bottom line," Sauls said. "It requires a change of mentality."
She thinks any review of the Community Reinvestment Act should consider grants rather than loans to make affordable housing "affordable."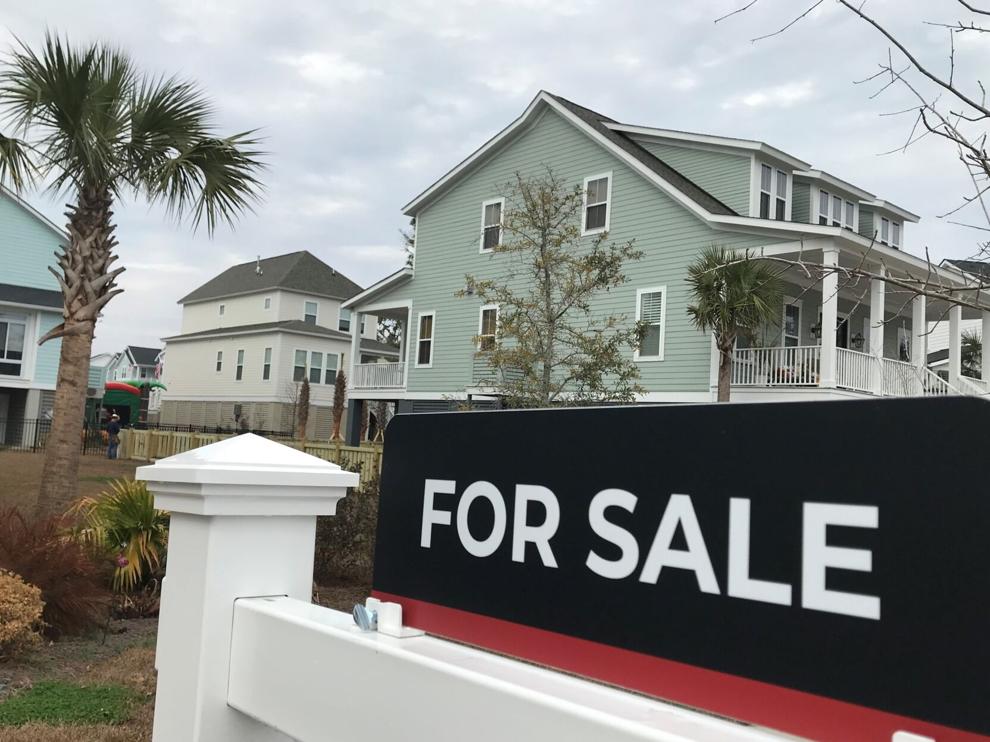 Hsu stressed that any review of the current policy should consider spending money on small-scale projects to have a bigger impact on rural areas.
On health care, Graham Adams, CEO of the Lexington-based nonprofit SC Office of Rural Health, said 28% of state residents live in rural areas where independent medical facilities built there decades after an act of Congress are struggling to stay open.
Of South Carolina's 46 counties, he said 10 have no hospitals, meaning residents who need emergency or other care must travel greater distances to get medical services.
Graham thinks the time is right to create a new federal program to spur health care investment in rural areas, where doctors and other medical services often leave when a hospital closes. This, he said, further contributes to poor medical care in poor areas where it is still needed.
Jennie Stephens, CEO of the Center for Heirs' Property Preservation in North Charleston, said banks wouldn't lend money if the land didn't have a clear title, a problem for landowners passed down from generation to generation without a will. .
She pointed out that family dynamics often get in the way of redressing the ownership of heirs' assets, but once they learn the benefits of earning money from forestry practices on the land, parents usually come together.
"They're sitting on an asset to help lift them out of poverty," Stephens said. "But unless the title is resolved, the bankers will never see my constituents."
Bernie Mazyck, President and CEO of the roundtable sponsorship group, emphasized that all of the topics discussed are interconnected to help rural communities.
Hsu called all of the presentations during the two-hour event "extremely informative and very impactful."
The roundtable took place after stakeholders from Hsu and the Charleston area visited four Lowcountry businesses where investments have been made by banks or community development financial institutions to help businesses, governments and nonprofit organizations to start and grow.
"The Office of the Comptroller of the Currency wanted to see successful projects and what other needs exist," said Amber Stewart of the SC Association for Community Economic Development.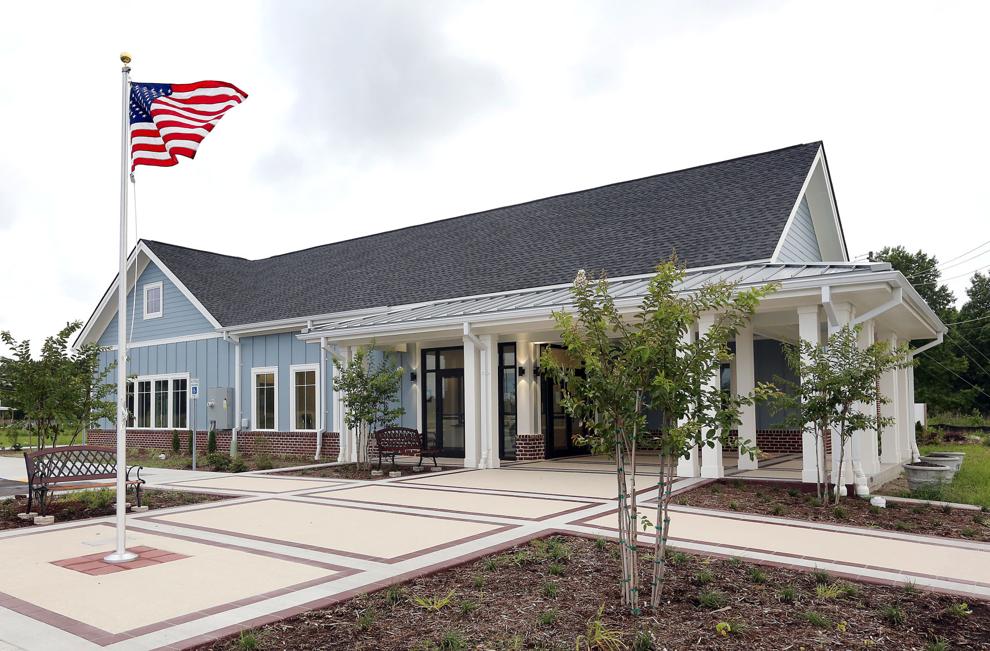 For example, the SC Community Loan Fund, which focuses on minorities, women and low-income people in rural communities, provided $1.8 million to the City of Hollywood for a new city hall.
At Boogie's Barbeque in Hollywood, the Charleston-based Climb Fund, formerly known as the Charleston Local Development Corp., provided funding to finish the building's exterior and for furniture, fixtures and equipment after the owner would have done much of the other work himself.
The non-profit Climb Fund helps secure funding for entrepreneurs and small businesses who cannot obtain traditional financing.
At craft beverage company Estuary Beans & Barley on Johns Island, the Climb Fund worked with a lender to provide bridge financing for the amount not covered by a traditional loan for the coffee and beer brewer.
And at Sea Island Comprehensive Health Care Cooperative, also on Johns Island, the Climb Fund helped the agency refinance the debt of an existing affordable housing project so the savings could be used to develop more units.