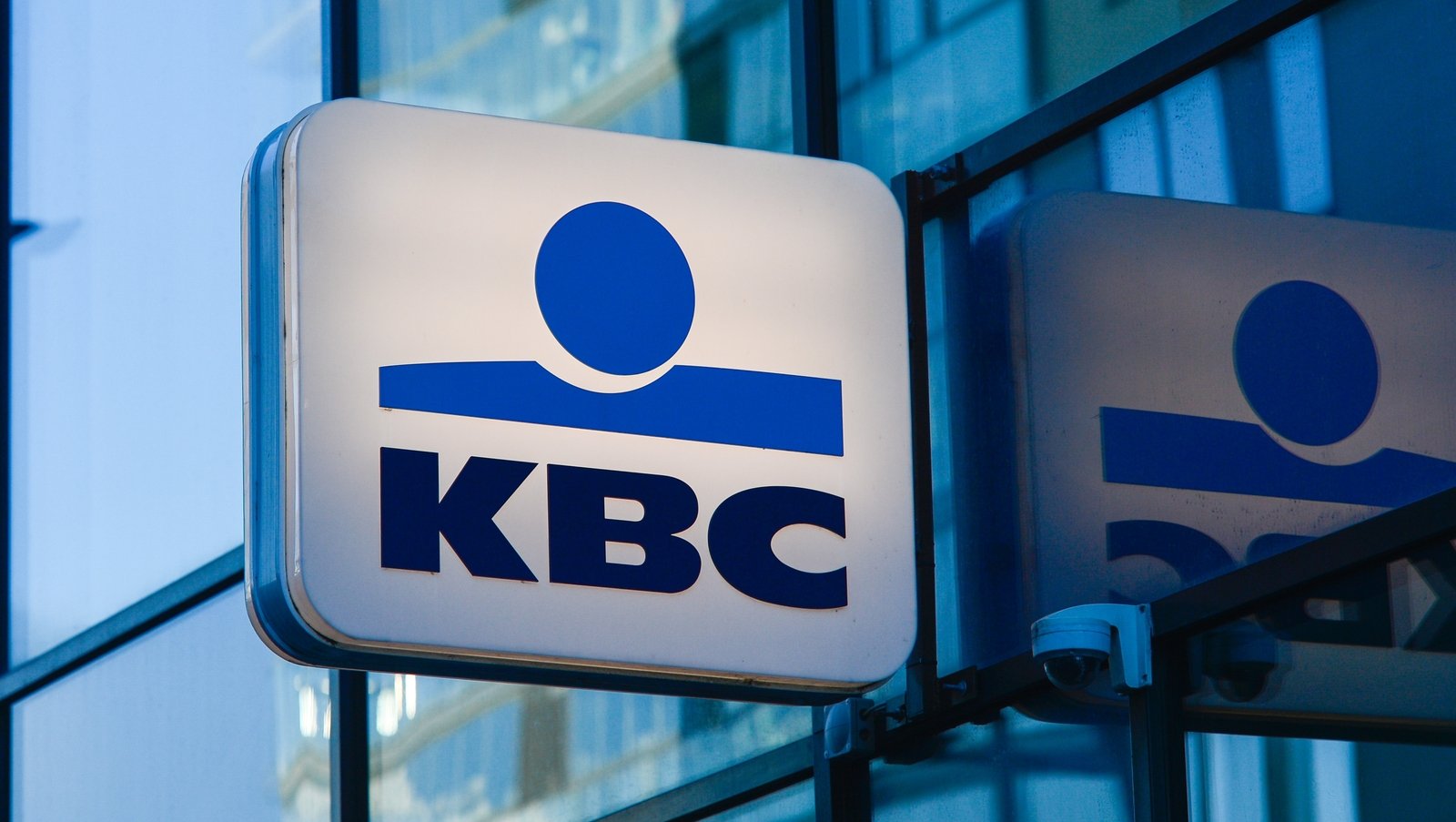 Is the banking system really ready for the "big change"?
It's been a busy week in the Irish banking landscape as AIB, Bank of Ireland and Permanent TSB have all released their annual results for 2021.
Many angles have emerged – from a return to profits, to the resumption of dividends, and progress on the purchase of new assets, to the reduction of the state's stake in AIB and Bank of Ireland.
The war in Ukraine has also drawn other unexpected attention, with the three banks highlighting the challenge it could pose to economic recovery in Ireland and around the world, with subsequent repercussions for their businesses.
But there's also another huge problem coming quickly on track, which insiders say could pose a substantial challenge for the banking system here.
The corporate decisions taken last year by Ulster Bank and KBC Bank to end their operations in Ireland are now beginning to take shape and take on a consumer dimension.
In a few weeks and probably before the end of March, Ulster Bank is expected to start writing to the owners of over 900,000 current and deposit accounts, asking them to begin the process of finding a new bank.
Of these, Ulster Bank estimates that 360,000 are primary active personal current accounts, which will be seen as the main driver of 'big change' as they will need to be moved elsewhere.
70% of these customers are digitally active, which can make the process of moving easier, while another 255,000 have few or no transactions flowing through them and therefore may not need to be reopened in another bank.
Another 300,000 are deposit accounts. Some are linked to current accounts and some are not, but collectively they shouldn't be as much work when the movement process begins.
Account holders will have six months to complete the process from receipt of their notification letter instructing them to begin.
But since clients will receive these letters over a period of six months, the process should take about a year in total.
Many of KBC's more than 300,000 customers will also be affected.
Its deposit accounts are to be purchased by Bank of Ireland, provided regulatory approval of the overall deal between the two lenders is granted.
However, his remaining checking accounts will not and will need to be closed or moved elsewhere.
"We will be formally communicating to customers of KBC Bank Ireland Current Accounts in the coming weeks to let them know that although they do not yet need to take any action, they may wish to start looking at their options in terms of a transfer. from their current account", it said.
"This includes explaining to each customer the options available to them, defining actions customers may need to take and offering our support to implement them if regulatory approval is received."
Thus, in total, more than one million customer accounts will have to be changed, or closed and then reopened elsewhere over the next few months.
It will be a gigantic undertaking for a system that is already in flux, after a period of restructuring, consolidation and pandemic.
And privately, some industry sources are increasingly worried that it could become a huge mess.
In interviews this week, the CEOs of AIB, Bank of Ireland and Permanent TSB were all asked about their institutions' readiness for a potentially huge influx of new accounts over the coming months and all offered words of comfort.
"We want to welcome these customers to AIB and we will put the resources in place, we will make the investment, we will have the staff available to ensure that customers who wish to come to AIB as they seek a new banking relationship, that these customers experience as painless and seamless an experience as possible," AIB chief executive Colin Hunt told RTÉ News.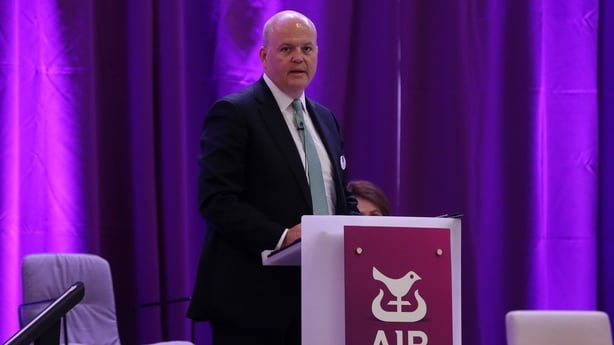 The permanent TSB, which is in the process of recruiting 200 new employees for contract positions to cope with the additional workload associated with onboarding new customers, had a similar message.
"We believe around 70% of Ulster Bank customers are single [account] only customers rather than dual customers, and so our digital current account opening allows us to do this remotely without visiting a branch," said PTSB Managing Director Eamonn Crowley.
"And as a result they will have an active current account. And then the challenge for these customers is that they then have to transfer their direct debits from their existing Ulster account, for example their salary payment, but also if they pay their bills electricity, or telephone, mobile, Sky etc."
"They will have to go through their different principals to switch from one account to another. And that is probably the biggest challenge."
This point was echoed by Francesca McDonagh, chief executive of Bank of Ireland, who said there was already movement in the accounts.
"We have invested resources to be able to integrate them well," she said.
"Obviously the investments we've made in our IT system are helping us to have a more scalable model.
"The problem is not just with the bank's response to changing these current accounts. It's the whole system.
"So we can open a current account very easily… it's very simple.
"There's a residual element there that clients and the larger system need to embrace and support."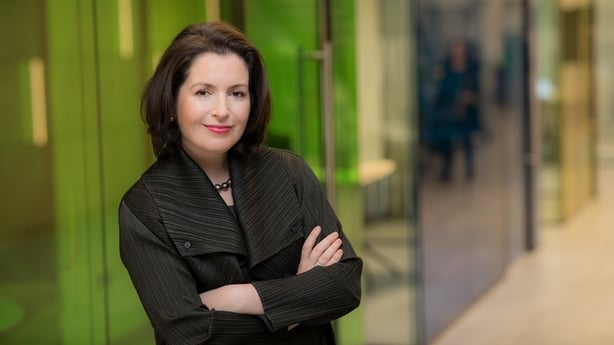 Banking industry figures agree that issuer of direct debit is going to be a particular challenge, especially if central bank switch code process, which should be supported by banks, is not used .
But back on their doorstep, there is growing official and anecdotal evidence that the various banks themselves are not yet properly prepared for what lies ahead.
On social media and elsewhere, customers are already reporting frustrating delays in getting appointments to begin the process of opening new accounts.
In some branches, they are told that they will have to wait several months before they can meet with a manager to open a current account.
In other cases, heavily promoted digital account opening offers don't extend to deposit accounts or can handle anything unusual, requiring a visit to a branch instead.
And getting on the phone isn't always an option either. Some institutions seem to have customer phone numbers well hidden on their websites.
A recent study by the Central Bank also revealed that when calling them, customers are often forced to wait an inordinate amount of time.
The situation recently led the Financial Services Union (FSU) to warn that the sector is not currently equipped to deal with all the problems that will undoubtedly arise from the decision of Ulster Bank and KBC to leave the Irish banking market.
He says realistic deadlines must be set for the exits of the two banks and that the Central Bank must block any proposal to announce their exit before regulatory decisions are made.
The union is concerned about the toll the mounting pressure is already taking and will take on frontline bank staff.
"We are talking to regulators and stakeholders and setting out our very serious concerns about pursuing any proposals at this time," said FSU General Secretary John O'Connell.
He warned that the receiving system of other financial institutions is not yet able to receive the level of accounts that need to be transferred.
The regulated formal process of the Central Bank Transfer Code is considered by many to be the best way to handle account movements.
But some industry sources question whether it will be favored by banks, as it forces them to do most of the work.
If a client closes an account instead and opens a new one elsewhere, the burden falls on them.
However, an insider pointed out that it is only an issue of time and resources that will prevent the formal switch process from working.
The Central Bank to monitor compliance
The Central Bank said it expects banks to have plans in place to manage the impact on their customers of the significant changes underway.
"This is a priority for us, and we will actively monitor banks' compliance with our expectations," he said in a statement.
"It is important to note the responsibilities of retail banks to ensure they put their customers first, ensure fair treatment of customers and that customers understand what the changes mean for them."
The regulator has engaged with banks before the process begins, impressing on them the need for transparent and clear communications, sufficient notice and the impact the situation will have on vulnerable customers.
"All customers who currently have an account with KBC Bank and Ulster Bank will be advised by their bank, with sufficient notice, to switch accounts and will receive information on how the banks will assist them in doing so," the central bank said.
"However, customers don't have to wait for their banks to contact them and can decide to switch to alternative providers at any time."
Ulster Bank itself holds regular meetings with key stakeholder groups, including those representing vulnerable groups, to ensure that everyone is aware of what is happening and is on the verge of action. to pass.
KBC also said it is "fully aware of its responsibilities" to its customers and will continue to provide "material updates as the process develops".
"We will communicate with customers well in advance of any actual action or changes that may be taken to their products, in accordance with all legal and regulatory obligations, while also ensuring that customers are given sufficient notice to make an informed decision and take all required actions," he said.
Cross-sector work is also being done by the Irish Banking and Payments Federation on how changes will be coordinated and communicated.
Everyone in the sector hopes that the measures taken will be sufficient, but many quietly fear that they will not.
And if that's not enough, a bumpy road awaits bank customers across the country.