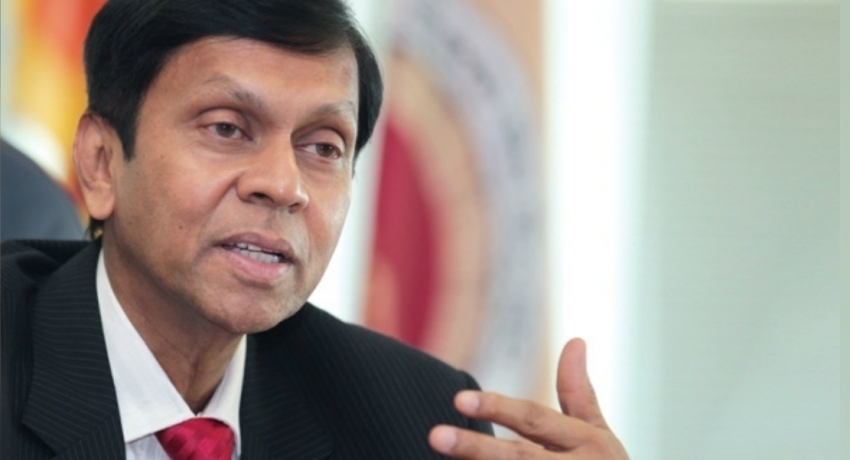 Licensed commercial banks can also finance essential imports
COLOMBO (News 1st); Central Bank of Sri Lanka Governor Ajith Nivard Cabraal said the Monetary Board had decided to raise policy rates after five months to send the message that inflation was under control and the external sector needed to be more stabilized.
Cabraal was speaking at a press conference at the Central Bank on Thursday (20) after the Monetary Board decided to raise the Standing Deposit Facility Rate (SDFR) and the Standing Lending Facility Rate ( SLFR) of the Central Bank by 50 basis points each, to 5.50% and 6.50%, respectively.
Responding to a question from News 1st, the governor said the $500 million sovereign bond settlement was made from the reserves and inflows that Sri Lanka receives.
In order to deal with the dollar crisis in Sri Lanka, the Central Bank has entered into an agreement with the country's licensed commercial banks allowing them to take over the financing and organization of the financing of essential goods, in order to provide a greater stability.
The monetary council had decided to distribute the financing of essential import bills for fuel purchases among the licensed banks in proportion to their foreign exchange inflows.
He said the Chinese SWAP was part of Sri Lanka's product and currency range, noting that it had been transferred to reserves.